Press Release (LuSE) – Half Year Results 2018
In accordance with the requirements of the Securities Act 2016, Zambeef Products PLC announces its unaudited results for the six months ended 31 March 2018.
Commentary:
Zambeef's first half performance was good with revenue growing 6%, operating profit increasing 41%, net income growing 123% driven by increasing volumes and improving margins in the core divisions namely Retail & Cold Chain Food Products, and Stockfeed.
The Group's half year performance was encouraging given significant increases in overhead following the removal of fuel and electricity tariffs, the closure of some store as result of the cholera outbreak, and the outbreak of Foot and Mouth Disease.
The Group continued to pursue its retail strategy opening four macro stores and closing nine small retail outlets.
The total number of stores now stands at 205 including Shoprite outlets.
In stockfeed, the Group's new plant in Mpongwe (commissioned in October, 2017 by H.E. Edgar Chagwa Lungu) reached 42.6% capacity against a target of 30%. The division continues to be a strong profitability and revenue driver for the business.
Furthermore, Cropping recovered with EBITDA growing 23.2% as result of better expected yields and reduced overheads (lower manpower costs) despite low commodity prices.
The Group completed the sale of 90% of Zampalm to the Industrial Development Corporation for a cash consideration of USD16million.
Joint CEO Tim Pollock resigned on May 24, 2018 for personal reasons; consequently, Francis Grogan became the sole CEO of the group.
Commenting on these results, Chairman Dr. Jacob Mwanza said:
"The volatile economic conditions in Zambia over the previous two years, including sharp depreciation of the Kwacha against the US Dollar and relatively high inflation, presented challenges for the business. I am pleased to say that this period of uncertainty appears to be behind us. We are entering a period of relative stability in the economy, supported by tight fiscal and monetary control by Zambia's Ministry of Finance and the Bank of Zambia."
"Volume and margin growth in the Retail and Cold Chain Food products division and stockfeed division indicates that the worst of the economic hardship has dissipated."
"The Group will maintain its focus on expanding the retailing and distribution footprint and on improving margins and increasing profitability. We will continue to expand the Cold Chain Food Production capacity to meet increasing consumer demand; complete the build out of the new stock feed plant at Mpongwe and continue to strengthen our balance sheet, through the disposal of non-core assets."
For further information, please contact:
Zambeef Products PLC
Francis Grogan, Chief Executive Officer
Craig Harris, Chief Financial Officer
Tel: +260 (0) 211 369003
Pangaea Securities Limited
Ceaser Siwale, Chief Executive Officer
Wendy Tembo, Head Brokerage and Trading
Tel: +260 (211) 220 707 or
+260 (211) 238 709
Accordingly, investors in Zambeef Products PLC are advised to exercise caution when trading in the Company's shares and should seek the professional advice of a broker or investment advisor for guidance.
Further information can be found on www.zambeefplc.com
Sponsoring broker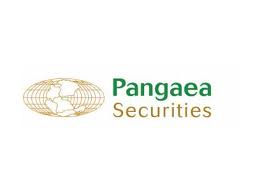 Pangaea Securities Limited
(Member of the Lusaka Stock Exchange)
(Regulated by the Securities and Exchange Commission)
---
Tel: +260 (211) 220 707 or 238 709 / 16 Fax +260 (211) 220 925
Pangaea Office Park, 1st Floor, Great East Road, P.O. Box 30163 Lusaka, Zambia
---
Related downloads
ZAMBEEF | 2018 March HY Consolidated Financial Results.pdf
ZAMBEEF | 2018 March HY Financial Results (LuSE).pdf
ZAMBEEF | 2018 March HY Results Presentation.pdf
The contents of the post above were obtained from third parties, which We, AfricanFinancials, believe to be reliable. However, We do not guarantee their accuracy and the above information may be in condensed form. The reader is encouraged to refer to the original source of the information, which, in most cases, is in PDF format and on the originating company's letterhead. While We endeavour to replicate the original content accurately, We cannot guarantee the absence of errors in the above article and We disclaim any liability regarding reliance on information provided in this article.