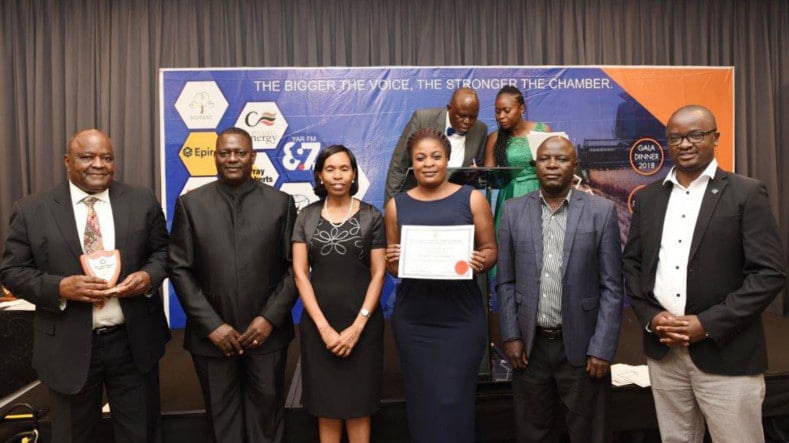 TWO OUT OF TWO
CEC thumps all to top commerce and industry prize for 2nd straight year
For the 2nd year running, CEC has been recognized as Kitwe district's "Most Outstanding Corporate of the Year" by the Kitwe and District Chamber of Commerce and Industry (KDCCI). CEC overcame competition from Konkola Copper Mines PLC, SANDVIK, Barloworld, Bell Equipment and EPIROCK to grab the award.
This makes CEC the only winner so far of the award introduced in 2017. The winner's shield and certificate were presented to CEC on Friday, 7 December 2018 at the KDCCI's Annual Gala Dinner and awards night.
The honor, in recognition of the Company's all-round excellence, is the highest distinction bestowed by KDCCI. It takes into account various aspects of the business; including business sustainability, existence and implementation of work health and safety management systems, risk assessment and control, business growth, competitive edge, financial and operational performance, CSR, commitment to compliance management, and training.
Well done to everyone that made this accomplishment possible.