CEC takes top Environmental Award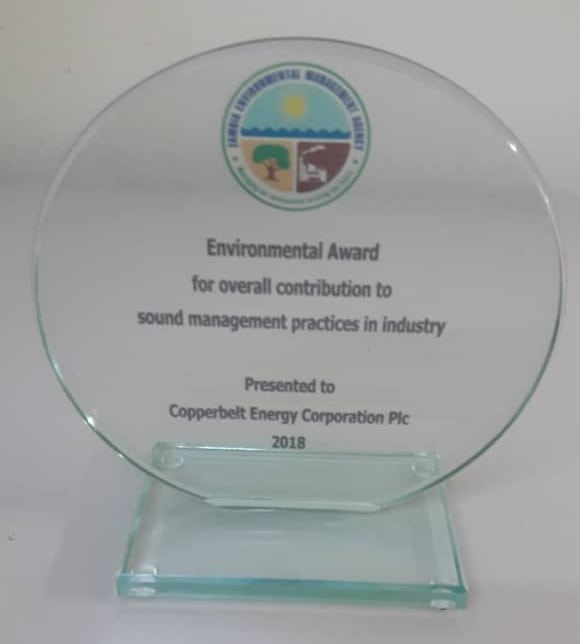 The 2018 environmental award for overall contribution to sound management practices in industry has been won by CEC.
The recognition was announced at the Zambia Environmental Management Agency (ZEMA) awards ceremony held in Lusaka on Friday, 22nd June.
According to ZEMA, the awarding criteria for this particular achievement is so stringent such that there have been years when no organisation has been found deserving.
This is the third year running that CEC has received a ZEMA award, having taken the Green Award in 2016 and the environmental award for overall contribution to sustainable environmental development in 2017.
The contents of the post above were obtained from third parties, which We, AfricanFinancials, believe to be reliable. However, We do not guarantee their accuracy and the above information may be in condensed form. The reader is encouraged to refer to the original source of the information, which, in most cases, is in PDF format and on the originating company's letterhead. While We endeavour to replicate the original content accurately, We cannot guarantee the absence of errors in the above article and We disclaim any liability regarding reliance on information provided in this article.